Emergency?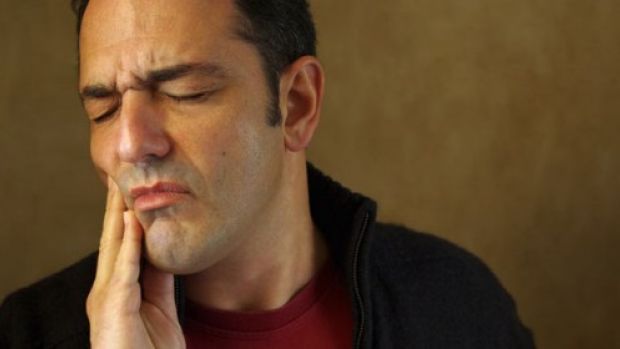 Do you need urgent dental care?
All patients requiring urgent care are now required to telephone their local public dental clinic and make an appointment.
Please do not present to clinics without an appointment.
Click here to find your nearest clinic or contact (08) 9313 0555.
A dental emergency could be
facial swelling
bleeding (trauma affecting your mouth)
an accident involving damage to your mouth or teeth.
dental pain (e.g. in teeth, mouth, gum, jaw)
lost filling
broken denture
Am I eligible?
You are eligible if you are:
a Western Australian current Health Care or Pension Concession Card holder aged 17 and over, or a child below 4 years old
A child aged 5 to 16 attending a school
A member of any community living in remote locations without access to a private dentist. However, if you don't have a Health Care or Pensioner Concession Card you will be required to pay the full fee
If you or your child are not eligible for our service, please contact your local private dentist.
Where can I get treatment?
We provide emergency dental care for eligible school children and adults.
School Dental Service
Weekdays (Monday to Friday, working hours) contact your closest School Dental Therapy Centre.
Adult Dental Service
Weekdays (Monday to Friday, working hours) telephone your closest Public Dental Clinic.
People living in country locations can also get emergency dental care from private dentists participating in the Country Patients' Dental Subsidy Scheme. Further information is available by telephoning (08) 9313 0555.
Weekends and Public Holidays
The Oral Health Centre of Western Australia offers an emergency clinic between 2 and 5pm on weekends and public holidays at their clinic in E Block (map) at Sir Charles Gairdner Hospital.
The Emergency Clinic will only accept patients over the age of 16. Please refer to Perth Children's Hospital Dental Emergency if the patient is under the age of 16.
Please call (08) 6457 7626 between 1:30-4:30pm on weekends and public holidays to arrange an appointment.
A fee applies to all emergency treatment, but a subsidy is provided to holders of Health Care and Pensioner Concession Cards. Holders of these cards will need to present a current card at the time of treatment to receive this subsidy.
Further information is available from the Oral Health Centre of Western Australia
Night-time emergency service
You may call the after-hours emergency advice service on 1800 098 818 for information on dealing with dental emergencies.
This advice service operates between 6:30pm and 8:00am every day of the week.
What do I do if a tooth is knocked out?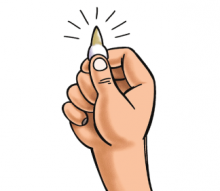 Don't delay - time is critical
Keep calm and find the tooth
Pick up the tooth by the crown (whiter part) and avoid touching the root.
DO NOT hold or rub the root surface or let the tooth dry, as the living cell lining the root of the tooth could become damaged and die.
DO NOT put the tooth on ice or keep in water.
DO NOT remove any tissue or gum fragments from the tooth.
DO NOT replant a baby tooth. There is a risk of injury to the underlying adult tooth. If in doubt place the tooth in milk and seek dental advice.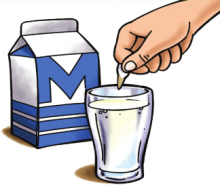 If the tooth is dirty, rinse it in milk. If milk is not available, rinse briefly (a few seconds) under cold tap water, NOT in antiseptic.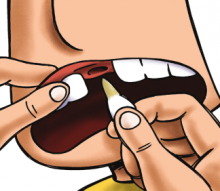 Put the tooth back into the socket. Use the other teeth as a guide.
To keep the tooth in place either bite on a cloth or use finger pressure. Aluminium foil can be used to help stabilise the tooth.
If UNABLE TO PLACE THE TOOTH IN THE SOCKET, keep moist by following one of these alternatives...
Place the tooth in person's mouth between the cheek and gums

OR

Put the tooth in a glass of milk

OR

Cover the tooth with the person's saliva and wrap in plastic cling (Glad) wrap
DO NOT STORE IN WATER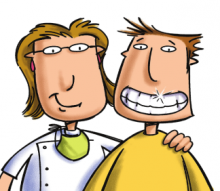 Get dental help IMMEDIATELY